Recently we added a new 'System Response Based Triggers and Outcomes Predictor' (SyRTOP) to our enterprise grade Decision Analytics software product ReSurfX::vysen. Here we share an exemplary result that proves the enhanced accuracy, lack of contaminating incorrect results, and many other advantages of this new solution. SyRTOP was tested on a system-wide gene expression response in liver tissue after treatment with a panel of drugs compared against a larger drug response database (Knowledge Repository) and proved to be a best in class solution as with other solutions incorporated in ReSurfX::vysen. The result is shown below.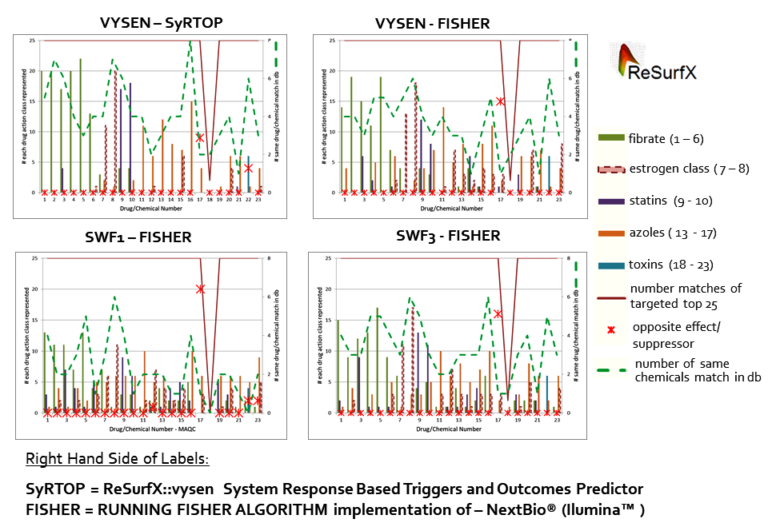 click on the image to see at high resolution

Update: February 13, 2021: A newer article on ReSurfX::vysen in SyRTOP configuration with further improved results, powerful validations and description of components
is published on February 11, 2021. This article has some information complementary to that.